Join your peers in collegiate travel and expense management to collaborate, connect, and learn at the annual SCTEM conference. Turnberry Isle Resort in Aventura, Florida is a 4-star golf and spa resort, close to Miami's beaches, nightlife, and culture.
9-11-17 SCTEM Conference Update:
We can't wait to see you in Miami!
Fortunately, the Turnberry Isle Resort plans to reopen Tuesday, September 12th and looks forward to our arrival as planned. You may see some tree limb and other debris, but most of the cleanup should be well underway. As we learn more, we will share the information with you.
Follow us:
Twitter: @sctem_org
Facebook: SocietyforCollegiateTravelandExpenseManagement
Plan to check into the conference by noon on Sunday:
Be sure to arrive on Saturday or by 12:00pm on Sunday. Plan your departure on Wednesday after 5:00pm. View agenda for full details.
If your plans are to arrive Sunday morning, please plan to check in to the coference registration desk at the Turnberry Isle resort by 12 noon, as the conference's first session begins at 2pm with the SCTEM Educational Sessions 1 and 2 for Collegiate and Supplier attendees.
We will be updating you weekly (or more often) with important information via e-mail:
Check your in box and spam filters for the SCTEM weekly e-mail which contains detailed information on what to bring, what to pack, what to wear and what to expect as you arrive at the resort and check in for the conference
We'll be live on SCTEM social media!:
The conference segments will be offering short snippets LIVE from Miami, for those of you who are not able to attend, please tune in to SCTEM Twitter and Facebook for live video segments from the sessions, the breakouts and the networking opportunities. While we won't record or offer all of the individual sessions live, you will be able to catch highlights of the event on social media.
We start early:
Plan on joining us on Monday morning for a run/walk or a yoga session at 6:30am. These get-you-moving sessions take advantage of Miami's beautiful weather and scenery and get your blood pumping to fuel your brain for a day of learning and networking
Add the agenda to your digital calendar:
Add the sessions to your Google or Outlook calendar to have the agenda on your phone! Once live, visit the interactive agenda page, scroll to September 24th and add your preferred sessions to your personal calendar. Your phone's calendar app will pick up your sessions and offer mobile-friendly access for the conference. You may also print an agenda.
Miami weather:
Hurricanes nonwithstanding, Miami has lovely weather in late September, with highs in the upper 80s and lows in the 70s. Conference rooms and indoor dining areas will be air conditioned, so bring a jacket or sweater. Evening networking activities poolside or outdoor lunches will be in the sunshine (or moonlight), so dress accordingly.
What you can expect from the conference experience:
With a focus on collaboration, this year, attendees will kick off the conference with Sunday learning sessions, continue with collaborative, team-oriented breakout sessions, inspiring keynote sessions, and ample opportunity to enjoy the hospitality of Turnberry Isle.
Turnberry Isle features a 36-hole championship golf course, spa, world-class shopping directly across the street at the Aventura Mall, and two swimming pools- a 7,500 square-foot Laguna Pool with a lazy river and 35 foot water slide and an adults only Cascata Pool. Guests and attendees will be surrounded by luxury while you learn and connect with peers in collegiate travel and expense management.
Executives, Travel & Expenses Managers: Here's why you should come to the SCTEM Conference
Suppliers: Here's why you should come to the SCTEM Conference
Need help convincing your supervisor of the benefits of the SCTEM Conference? Use our 2017_Sample Permission_Letter
Book your hotel directly with Turnberry Isle! (Do not book with Expo Housing Services or any other third-party booking organization.)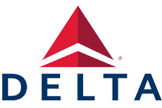 Presented by Delta Air Lines
Official Airline of the 2017 SCTEM Collaborate Conference
Save
Save